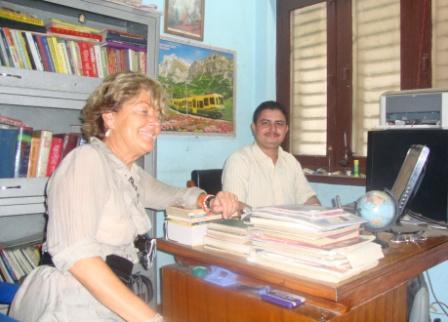 Nepal offers wide range of Himalayas and beautiful world heritage sites for visitors. It has a long tradition of being  the friendly host for the globe trotters. Apart from majestic Himalayas, scenic landscape and heritage sites, Nepal also offers ancient Vedic astrology councelling.
Dr. Suneel offers astrology councelling for the tourists. The young astrologer, who follows the ancient Vedic tradition of astrology, has been providing astrology councelling since long through his website and online.
The tourists also visits his chamber at Maiti Devi in Kathmandu for consultation. He visits to the hotels, if there are groups, who need astrology councelling. Keeping the long tradition of vedic tradition, he has been predicting the future of countries, share market, international relations, and people's personal lives.
All the councelling is kept secret as Dr. Suneel respects individual freedom of lifestyle and faith. One can ask him about personal life, love, marriage, family, children, profession, business, health, wealth, education, relationships, and whole lot of solutions in life problems.